Four ways volunteering can advance your career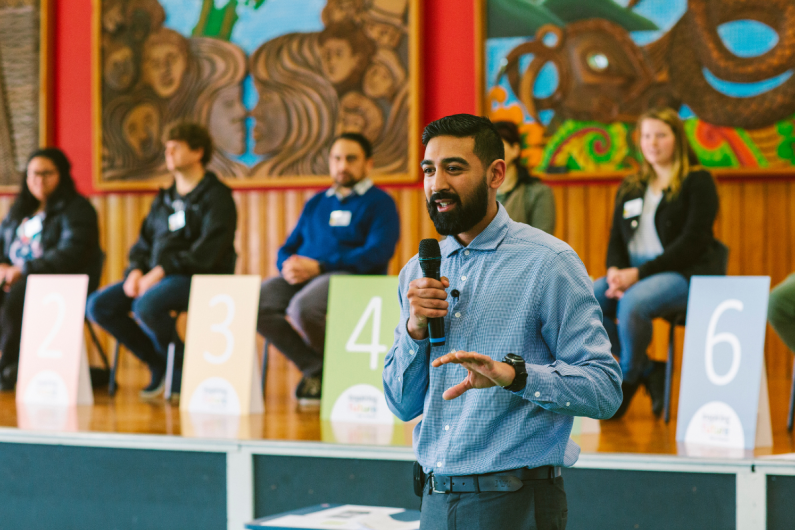 Find out how volunteering can help you get work.
What's on this page?
Volunteering is more than just giving your time – it's a rewarding experience that can advance your career. Here are four ways being a volunteer can benefit your work life.
1. Expand your skills
Seek out volunteer roles that will stretch you and let you learn something new.
Volunteering helps you to explore your different abilities and develop your skills.
In recent UK research, over 80% of volunteers in education saw benefits for their communication, influencing and relationship skills.
2. Make your CV stand out to employers
Having volunteer work on your CV gives potential employers an insight into your character and values by showing your passion, generosity and work ethic.
These qualities can help you reach your potential both professionally and personally.
3. Develop new or existing networks
Working in volunteer roles can help you meet new people within your chosen industry and explore other work areas you're interested in.

Volunteering gives you the chance to network and create new relationships with like-minded people and industry experts.
4. Enhance your wellbeing
'Give, tukua' is one of the five Mental Health Foundation's ways to wellbeing.
Volunteering is a way to build your confidence by giving time to your local community. This can lead to an increase in your wellbeing and sense of purpose.
Ready to take the next step to help others?
Opportunities are available to volunteer for Inspiring the Future events. As an Inspiring the Future role model you attend schools and have a kōrero with students aged 7 to 13 about your current job and career journey.

Being a volunteer role model is great for your CV and career development. It can also build your confidence and improve your public speaking skills, and is a positive way to give back to your local community.
This is what Alicia, an instructional designer and Inspiring the Future role model, said about her experience.
There was a point where I really connected with one of the kids. It was that moment I realised, 'Oh I'm actually inspiring someone, wow!'. It made my day but I'm still thinking about it. When I'm having a struggle at work and I'm like, 'Oh am I doing a good job', I think about that kid and I'm like, 'Yes it's fine'.
Source
Percy, C and Rogers, M, 'The Value of Volunteering', January 2021, (www.educationandemployers.org).