Pay
Source: Ritchies and NZ Bus, 2017.
Job opportunities
Chances of getting a job as a bus driver are good due to strong demand and high turnover.
Pay
Pay for bus drivers varies depending on their experience, where they work, how many hours they work, and what type of bus they drive.
Entry-level bus drivers usually start on minimum wage.
Experienced bus drivers usually earn $23 an hour.
For tour coach drivers, pay varies depending on whether they are full-time employees, employed on contract per trip, or seasonal employees. Part-time or seasonal drivers may have periods without work, and may not receive all the benefits of full-time employees.
Source: Ritchies and NZ Bus, 2017.
(This information is a guide only. Find out more about the sources of our pay information)
What you will do
Bus drivers may do some or all of the following:
visually inspect buses prior to taking them out and make sure they are safe, clean, refueled and ready for use
load and unload passengers' luggage
collect fares from passengers and give them tickets and change
give passengers information on routes, fares and timetables
drive buses
deliver a commentary on the area they are travelling through, and answer passengers' questions
keep a logbook.
Skills and knowledge
Bus drivers need to have:
excellent driving skills
knowledge of the Road Code and transport regulations
knowledge of the area they work in, the correct bus routes to take, and the correct fares for each journey
the ability to operate Global Positioning Systems (GPS) technology, and multi-function ticketing systems
understanding of basic bus maintenance
knowledge of sites and attractions along their route, and New Zealand culture and history.
Working conditions
Bus drivers:
usually work shifts, including nights and weekends. Some urban bus drivers may work split shifts, usually during the busy morning and early evening periods, with (unpaid) time off in the middle
spend most of their time in buses and at bus depots
have to drive in stressful conditions, including all weather conditions
travel between cities and towns if they operate tour coaches, and may have to spend up to five or six nights away from home.
What's the job really like?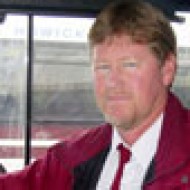 What's it like driving a bus in heavy traffic?
"You need a lot of patience because you're among all that traffic and you have a large, fairly powerful vehicle. You can't give one- or two-fingered salutes or shake your fists! You have to be as considerate as you can to your fellow motorists and always consider safety issues.
"You have to be able to handle the pressure, especially during peak hour traffic or heavy rain. If you're running a few minutes late to get to a certain destination, you can't just put your foot down."
What's your favourite part of being a bus driver?
"I pick up a variety of student and other groups and take them to places like the aquarium and museums. You get to meet a variety of people and see different parts of the city – places you've never been to before."
What do you find challenging about being a bus driver?
"You're meeting people from all walks of life. You have passengers who can't speak English, and they're in full flight explaining where they want to go, but you can't understand a word they're saying."
Entry requirements
To become a bus driver you need to have held a clean Class 1 driver's licence (a car licence) for two years.
Depending on the size of bus you want to drive, you also need a Class 2 or Class 4 driver's licence. 

You must also have a valid passenger (P) endorsement on your licence, which shows you can carry passengers. This involves:
passing a medical exam, including an eyesight test
passing a course that shows you understand the law relating to passenger drivers
a background check, to ensure you are a "fit and proper person".
Most bus companies provide driver training to help you get these licence classes and usually pay drivers in training. The training period usually lasts eight to nine weeks.
The Vulnerable Children Act 2014 means that if you have certain serious convictions, you can't be employed in a role where you are responsible for, or work alone with, children. 
Secondary education
There are no specific secondary educational requirements to become a bus driver.
Personal requirements
Bus drivers need to be:
alert
honest and reliable
good at basic maths
good at communicating
friendly and polite, and able to relate to people from a range of backgrounds
able to deal with difficult passengers and remain calm under pressure and in emergencies.
Useful experience
Useful experience for bus drivers includes:
driving work such as taxi driving
customer service work.
Physical requirements
Bus drivers must pass a medical exam every five years, so they need to be reasonably fit and healthy. They must not have any heart conditions, and need to have good hearing and eyesight (with or without corrective lenses).
Find out more about training
Bus and Coach Association (NZ)

(04) 499 7334 - info@busandcoach.co.nz - www.busandcoach.co.nz

MITO

info@mito.org.nz - www.mito.org.nz
Check out related courses
What are the chances of getting a job?
Bus drivers in demand
Bus drivers are in demand due to a number of factors, including:
more people using public transport, and urban bus services growing their fleets
many bus drivers nearing retirement age, with more than 60% over the age of 55 in 2017
New Zealand's tourism industry growing, which requires more people to drive tour coaches and intercity buses.
Vacancies also come up regularly because bus drivers tend to stay in the role for a short period only. Reasons for leaving include low pay and the stressful nature of driving in the city.
According to the Census, 8,874 bus drivers worked in New Zealand in 2018.
Approach employers directly
For your best chances of getting a job as a bus driver, contact companies directly. Most bus companies need more drivers and are looking for new recruits.
Tour coach driving jobs can be seasonal
Work for tour coach drivers can be seasonal, and drivers may be hired on short-term contracts. November to March is the peak tourist season, and the best time to look for work is before this season starts. In some parts of the country – especially in ski areas – winter (July to October) is the peak season.
Most bus drivers work for big companies
Over 100 bus companies operate in New Zealand. A few of these are large, and hire most bus drivers. The rest are smaller companies.
Most tour coach drivers are employed by small or medium-sized local tour companies. There are also a few large, nationwide firms that employ tour coach drivers.
Sources
Ayoub, J, Dunedin branch manager, Ritchies, Careers Directorate – Tertiary Education Commission interview, August 2017.
Holman, R, operations co-ordinator, NZ Bus, Careers Directorate – Tertiary Education Commission interview, August 2017.
McCann, M, 'Concern Over Nationwide Bus Driver Shortage', Newshub, 15 May 2017.
Stats NZ, '2018 Census Data', 2019.
(This information is a guide only. Find out more about the sources of our job opportunities information)
Progression and specialisations
Bus drivers may progress to work as:
supervisors or managers at bus companies
bus inspectors
bus driving instructors. 
Some go on to become self-employed.
Bus drivers may specialise in driving:
set routes and timetables, school bus routes, or long-distance intercity routes
charter buses, taking passengers on one-off trips, such as to corporate functions, or events like sports games and concerts
tour coaches, taking passengers on local or long-distance tours.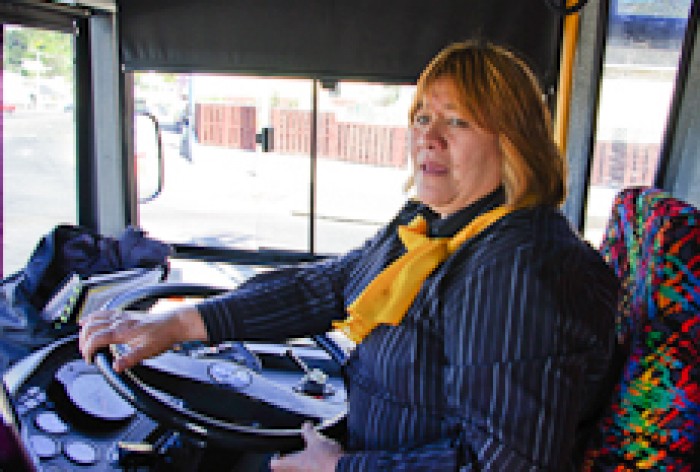 Last updated 17 April 2020