Marine Biologist
Kaimātai Koiora Moana
Alternative titles for this job
Marine biologists study plants and animals that live in sea water, and their relationships with each other and their environment.
Pay
Marine biologists with a Master's degree and four years' experience, or a PhD and 2 years' experience usually earn
Senior marine biologists with a PhD and five years' experience or more usually earn
Job opportunities
Chances of getting a job as a marine biologist are average. While there are only a small number of marine biologists in New Zealand, some specialist areas are in demand.
Pay
Pay for marine biologists working in government research organisations depends on their qualifications and experience.
Marine biologists with a Master's degree and four years' experience, or a PhD and 2 years' experience usually earn between $56,000 and $66,000.
Senior marine biologists with a PhD and five years' experience or more may earn between $69,000 and $78,000.
Marine biologists working in the private sector or for universities may earn more than this.
Source: NIWA, 2016. 
(This information is a guide only. Find out more about the sources of our pay information)
What you will do
Marine biologists may do some or all of the following:
observe marine plants and animals in their natural environment
identify, classify and preserve different types of marine life
estimate population growth and life expectancy
study the impact of pollution on marine life
plan and run field studies and experiments
use computer modelling techniques to predict future events in the marine environment
report the results of their studies in papers for science journals and in commercial reports.
Freshwater biologists do similar work, but they study plants and animals living in rivers, lakes and ponds.
Skills and knowledge
Marine biologists need to have:
knowledge of marine science, biology and chemistry
research skills
maths and computer skills
writing skills, for reports and publications.
Working conditions
Marine biologists:
usually work regular business hours, but may also work longer hours when doing fieldwork
work in offices and laboratories, but may also work on boats, at sea, or in isolated coastal areas in all weather conditions
travel to field study sites, and may travel around the country or overseas to attend conferences or training.
What's the job really like?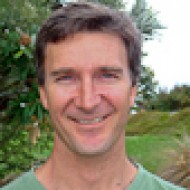 Drew Lohrer
Marine Biologist
Myth number one – marine biologists work with large animals only
"Some people think we work only with dolphins or whales, but it's not always large animals like that. I mainly work on creatures that live on the sea floor. I focus on sea urchins, shellfish and worms, trying to understand their roles in the ecosystem."
Myth number two – marine biologists work in glamorous environments
Though the work is important, it's often done in an unglamorous environment. "When I dive, it's mostly in low-visibility conditions, and my world view is often a patch of mud!
"However, I do get to go to exciting places like the Antarctic to study coastal systems. It is surreal diving there – the water is crystal clear and the types and amounts of animals you see are just astounding."
Myth number three – marine biologists get to dive all the time
"I don't get to dive a lot of the time. But there's no monotony because I do different things all the time. Within a year, I might write proposals to get funding for what I want to do, then do fieldwork and perform experiments. Finally, I would analyse the data and write up my findings."
Bevan Hunter talks about marine science - 2.30 mins. (Video courtesy of Te Puni Kōkiri - for more videos go to www.maorifuturemakers.com)
Kia ora koutou, I'm Bevan Hunter. I'm an applied scientist, I'm from Ngāti Porou ki Hauraki.
I did my studies over in Tasmania, an applied science degree – that's learning science but applying it in a practical way, very hands-on, it's a hands-on degree. I'm a qualified marine biologist, fish biologist. My major was in aquaculture, I've got a sub-major in chemistry and microbiology.

I was able to work with my family on our pāua farm and crayfish farm; I did a bit of aquaculture consultancy as well. Just watching the water flow in our tanks and feeding the little pāua and watching their little feelers come up, and even diving, going for a dive, coming to the beach even like this, looking around and understanding what's going on, you can sort of get a good idea of what's happening in the environment just by having a look around, so I think those things you just can't put a price on. I was surprised to learn that crayfish aren't a shellfish, they're actually a crustacean. Crayfish are like the rats of the sea – they clean up all the dead animals and these sorts of things, they're bottom dwellers, bottom feeders. For me that was quite a surprise because I really love eating crayfish. The molluscs with the most advanced eye systems – they're squid, so it surprised me to think that squid was a mollusc, I mean there's so many things that you learn.

I think if you've got Māori coastal property and you're interested, or if your iwi has had their settlement and your iwi is interested in getting into these, by all means, I think go talk to your own scientists first.

My uncle Paki Harrison is one of the people I admire the most, I was really amazed that the knowledge that these tohunga have even from an applied science perspective, I could always learn something from him. He told me that there was another species of pāua out in the Coromandel Peninsula and I didn't really believe him because it hasn't been discovered yet, so I was just amazed at the knowledge that our people have. I think in some cases because Māori had a good 600 year plus head-start our knowledge is probably superior and still is to this day. My grandfather once told me "I don't understand why these Pākehā always take the big fish, in our day we used to farm the sea, so we used to take the small ones so that the big ones were left for breeding, I don't understand why they do it the other way around." Yeah not necessarily everything we do in our Western society is right.

To our young ones, go hard and study and learn everything you possibly can so that our people don't have to pay top dollar for scientists that might not give our people the best advice. Certainly a wonderful field to work in.
Entry requirements
To become a marine biologist you usually need to have a Masters or PhD majoring in marine biology, marine ecology, marine conservation, zoology or a related science.
Secondary education
A tertiary entrance qualification is required to enter further training. NCEA Level 3 is preferred. Useful subjects include biology, chemistry, physics, English and maths with statistics and/or calculus.
Personal requirements
Marine biologists need to be:
enquiring and observant
motivated
persistent
patient
good at problem-solving
good at planning and organising
good at communicating.
Useful experience
Useful experience for marine biologists includes:
technician placements during summer holidays
volunteer work in ecology and conservation
diving experience
work with plants and animals.
Physical requirements
Marine biologists need to have good hand-eye co-ordination.
They might also need to have a good level of fitness for doing fieldwork, such as diving.
Find out more about training
Department of Conservation

Environmental Protection Authority

National Institute of Water and Atmospheric Research (NIWA)

Royal Society of New Zealand
Check out related courses
What are the chances of getting a job?
Job opportunities for marine biologists are relatively stable, with a limited number of new vacancies becoming available.
Best job opportunities for marine biologists with experience in population modelling
Marine biologists with skills in population modelling – for example, showing how fishing quotas can affect fish populations – have the best chances of finding work. Employers are finding it difficult to hire marine biologists with these skills. 
Graduates can increase their chances of getting work by:
including maths and statistics in their studies 
getting some practical experience while studying
being proactive and approaching organisations of interest with their CV
taking up the opportunity to do lab/fieldwork in climate or freshwater research if positions in marine biology are unavailable  
applying for postdoctoral fellowships offered by Crown research institutes (CRIs), such as the National Institute for Water and Atmospheric Research (NIWA), which also run training courses in skills such as statistical methods and modelling.   
There are also good opportunities for marine biologists who specialise in: 
toxicology (study of poisons) - needed to help assess levels of toxic waste in rivers and seas
aquaculture - needed to develop techniques to improve productivity on marine farms. Aquaculture is one of New Zealand's fastest-growing industries, with the Government aiming to triple the sector's size by 2025. 
Types of employers varied
Employers of marine biologists include:
Crown research institutes (CRIs), such as NIWA – the largest employer of marine biologists
universities
government agencies, such as the Ministry of Fisheries and Department of Conservation
regional councils
private companies
Environmental Risk Management Authority (ERMA)
Fish and Game New Zealand
the Cawthron Institute – a community-owned research centre.
Sources
Bennett, A, human resources manager, NIWA, Careers New Zealand interview, May 2016. 
Ministry of Business, Innovation and Employment, '2006-2014 Occupation Data' (prepared for Careers New Zealand), 2015.
Ministry of Business, Innovation and Employment, 'Occupational Outlook', 2016, (www.mbie.govt.nz).
(This information is a guide only. Find out more about the sources of our job opportunities information)
Progression and specialisations
Marine biologists with a PhD can apply for a postdoctoral fellowship at research organisations or universities. You may need to do two or three postdoctoral fellowships (usually lasting two or three years each) before getting a permanent scientist position.
After about 15 years' experience, marine biologists can progress to become a senior research scientist or into team leader or management roles.
Marine biologists can also choose to do research in specialised fields, such as:
toxicology (study of poisons)
fish reproduction
aquaculture.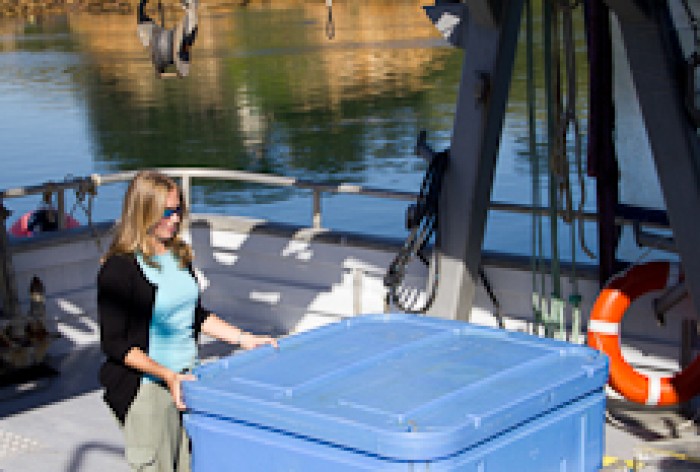 Last updated 31 May 2018