Telecommunications Technician
Kaihangarau Torotoro Waea
Alternative titles for this job
Telecommunications technicians install, maintain and repair electronic communications equipment in telecommunication networks and internet supply systems.
Pay
Telecommunications technicians with up to five years' experience usually earn
Telecommunications technicians with more than five years' experience usually earn
Source: Connexis, Downer 2018.
Job opportunities
Chances of getting a job as a telecommunications technician are good due to a shortage of workers.
Pay
Pay for telecommunications technicians varies depending on experience.
Telecommunications technicians with up to three years' experience usually earn $39,000 to $51,000 a year.
Technicians with three to five years' experience usually earn $53,000 to $80,000.
Senior technicians with more than five years' experience usually earn $65,000 to $97,000.
Source: Connexis, Downer, 2018.
(This information is a guide only. Find out more about the sources of our pay information)
What you will do
Telecommunications technicians may do some or all of the following:
examine telecommunications equipment and systems to find and repair faults
update and maintain existing equipment
install equipment, and connect it to telecommunication networks
test repaired, updated, or newly installed telecommunications equipment
assist with selecting sites for equipment.
Skills and knowledge
Telecommunications technicians need to have knowledge of:
electronics and electrical circuits
computer software and hardware
new technology, including communication technologies
how to use tools and testing equipment
first aid and health and safety regulations.
Working conditions
Telecommunications technicians:
usually work regular business hours, but may also work overtime, evenings and weekends. They may also have to be on call
work indoors in workshops, offices and telephone exchanges, and outdoors at various sites
may work at heights, in confined spaces, and in dirty or dusty conditions
may travel locally.
What's the job really like?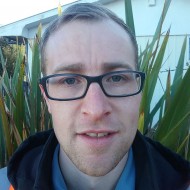 Blair Jackson
Telecommunications Technician
What led you to become a telecommunications technician?
"Being stuck in a factory job doing the same thing over and over got pretty boring – every day was the same. An opportunity popped up for a telecommunications apprenticeship, and with my interest in the outdoors, technology and how things work, it was a no-brainer."
What do you enjoy most about your work?
"The variety of work available. Every day there is something different.
"One day you might be installing broadband for multiple customers in the city; the next you might be finding faults in an underground cable in the countryside. It's never boring."
What do you find most challenging about your work?
"Working in a variety of different conditions – at heights, under floors, in ceilings – can be challenging but is all part of the job. We're also at the mercy of the weather – sun, wind, rain or snow – we work in it all. It can be tough at times but also very rewarding in terms of the sites and places we visit."
What advice would you give to someone interested in becoming a telecommunications technician?
"The same advice I was given when I started – take every opportunity that is presented. There is so much to learn and the best way to take it all in is to just get stuck in."
Entry requirements
To become a telecommunications technician you need to complete an apprenticeship and gain a New Zealand Certificate in Telecommunications (Level 3 or Level 4). Connexis oversees telecommunications apprenticeships.
Secondary education
There are no specific secondary education requirements to become a telecommunications technician. However, maths, physics and construction and mechanical technologies are useful.
Personal requirements
Telecommunications technicians need to be:
practical, quick and efficient
accurate, with an eye for detail
responsible, alert, and safety-conscious
good at problem-solving
good communicators
able to work well on their own or as part of a team.
Useful experience
Useful experience for telecommunications technicians includes:
experience working with electronics
engineering work
computer work
telecommunications work.
Physical requirements
Telecommunications technicians must have normal colour vision to see the difference between different circuits and cables, steady hands, and must be comfortable working at heights and in confined spaces.
Find out more about training
Connexis

0800 486 626 - askus@connexis.org.nz - www.connexis.org.nz
Check out related courses
What are the chances of getting a job?
Mobile technology and government investment creating work for telecommunications technicians
Opportunities for telecommunications technicians are strong due to:
introduction of the Government's ultra-fast broadband and rural broadband initiatives. These aim to provide improved internet access for 80 to 90% of New Zealanders by 2022
a need for ongoing maintenance of the copper and fibre telecommunications network
increased use of mobile communication technologies such as smartphones.
Shortage of telecommunications technicians
Telecommunications technician, cabler (data and telecommunications) and telecommunications cable jointer all appear on Immigration New Zealand's construction and infrastructure skill shortage lists. This means the Government is actively encouraging skilled telecommunication technicians from overseas to work in New Zealand.
Most technicians employed by phone companies
Most telecommunications technicians in New Zealand are employed by telephone installation and servicing companies.
Some telecommunications technicians work for independent contractors or are self-employed.
Sources
Borland, M, electrical supply industry manager, Connexis, careers.govt.nz interview, August 2018.
Byrne, B, talent acquisition manager, Skout Solutions, careers.govt.nz interview, September 2018.
Immigration New Zealand, 'Construction and Infrastructure Skill Shortage List', 27 May 2019, (www.immigration.govt.nz).
Ministry of Business, Innovation and Employment, 'Fast Broadband', accessed August 2018, (www.mbie.govt.nz).
(This information is a guide only. Find out more about the sources of our job opportunities information)
Progression and specialisations
Telecommunications technicians may progress to become telecommunications engineers.
Telecommunications technicians can specialise in areas such as radio, cable or services.
Last updated 17 April 2020