Develop your knowledge of Asia to expand your career opportunities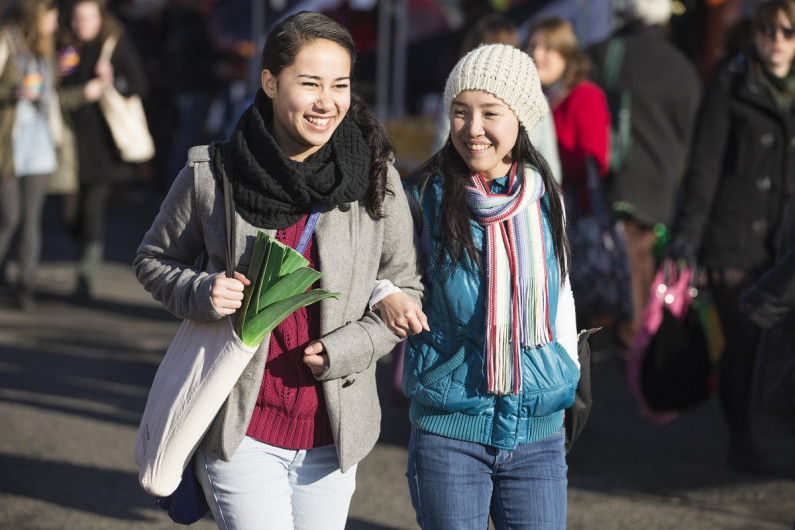 Find out how learning about Asia could improve your career opportunities.
What's on this page?
Learning about Asia could improve your career opportunities, according to research from the Asia New Zealand Foundation (ANZF). The results show that employers are looking for people with skills or knowledge of Asia, yet not many young job seekers meet these criteria. In a survey of 16- to 25-year-olds, 65% said they hadn't received any study or career advice about Asia.
If you're Māori, engaging with Asia could be especially worthwhile. According to ANZF, some Asian cultures have customs with similarities to tikanga Māori (Māori cultural traditions). Being familiar with Māori customs could make it easier for you to connect with and understand Asian cultures. Another ANZF survey shows fewer than 20% of Māori think they know a lot about Asia, so learning about Asian cultures could give you an advantage.
Why learning about Asia benefits your career
Opportunities to work with Asian cultures in New Zealand or in Asian countries are increasing. Developing Asia-related skills and knowledge gives you a competitive edge and can open up opportunities in a range of roles such as:
ANZF's executive director Simon Draper comments, "Workplaces are experiencing increased interactions with Asian cultures, including in areas like tourism or social services."
How to develop skills and knowledge about Asia
You can learn about Asia as part of your studies, and also expand your knowledge outside the classroom. Here are some ideas.
Learn a language
Learning an Asian language can make it easier to build relationships with people and businesses in Asia.
Take part in community events
Attending Asian community events will give you firsthand experience of Asia's diverse cultures.
Join a language exchange
A language exchange connects you to a native speaker of another language. You exchange texts, talk over the phone or meet up to help each other learn another language – you help your partner learn English, while you might get help learning Mandarin, for example. This relationship will also give you a deeper understanding of their culture.
Talk to a career adviser
A career adviser or tertiary education provider can recommend career and study options to help further your Asia-related skills and knowledge.
Use the Asia New Zealand Foundation website
The Asia New Zealand Foundation website has information on upcoming events, internships, grants for Asia-related travel or research, and more.